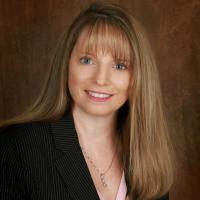 Lisa Chaumont
Chief Underwriting Officer


Not just her sales, or intrapersonal team-leader skills, but her top-tier underwriting proficiency also led her to generate a ten fold premium increase from six to sixty million dollars over just eight years at Managing General Agency (MGA), which served the outdoor recreational industry.

Other sectors within the industry, like Errors & Omissions insurance for independent insurance agents across Colorado, solicited her sales and underwriting mastery to bolster their success. Not just them, but many national insurance carriers as well including: Travelers, CNA, Philadelphia Insurance, and several regional agencies and organizations sought out her expertise. Her abilities strengthened every agency she lent her skill set to, leaving her with a trail of prosperous businesses.

In addition to her sales and underwriting prowess, Lisa is the former Operations Manager for the FUSA Insurance Agency, an agency worth over $130 million. While there, Lisa oversaw the internal underwriting staff and 86 branch agencies across the U. S. This is one of the many reasons why Lisa is a critical component to our team at The Cannabis Insurance Company. She brings her industry brilliance with her strengths of: leadership, drive, creativity, building sales and underwriting teams, as well as a personal passion for the industry.

When not working hard on a project, Lisa enjoys Colorado with her love of mountain climbing and trail running. She brings along her incredible nine-year old twins whenever she can!